Has anyone else had this song stuck in their head for like....ever? Me too! Most of the time, I hate the crap most radio stations play and I would much rather stick with the awesome indie bands I've grown so fond of...but this song by Vicci Martinez 'Come Along With Me' is just so amazing. And does anyone else think Cee Lo Green is just awesome in so many kinds of ways or am I the only one?
Anyway, back to the actual point of this post - sometimes inspiration strikes you late at night when you're trying to wait for George Lopez to come on. Most of my inspiration comes from other bloggers doing makeup looks, specifically Seana from
Makeup by Seana.
Her blog is amazing, and is a new favorite of mine. Anyway, I got to playing with a few products I don't normally use and actually loved the final effect.
Because this was late at night, I had to take the pictures in my bathroom with it's crappy, artificial lighting - so I do apologize for that. But hopefully you can still see the makeup good enough :) Oh and you also can tell that I dyed my hair back to red! Whoo-hooo! I actually did this a few weeks ago but haven't posted about it - my bad. :( I know in these pictures that the lighting makes it look more brown, but in lighting that doesn't suck you can see that it's a deep red color just like it used to be! :) I really like it, but I would like it to be just a TAD more vibrant, so I'll probably re-dye it in a few weeks.
Confession - I photoshopped my zits :D
Products Used :
FACE:
- Maybelline Dream Fresh BB Cream 'Light'
- Maybelline Dream Lumi Touch Concealer
- Benefit Hervana Blush
- MAC Mineralize Skin Finish Natural 'Medium'
EYES:
- Sleek Storm Palette (dark green, navy blue, shimmery white, lighter blue)
- KPalette Real Lasting Liquid Eyeliner
- LOreal Voluminous False Lashes Mascara
- LOreal Voluminous Kohl Eyeliner 'Black'
- Urban Decay Primer Potion
- DUO Lash Glue & random Model lashes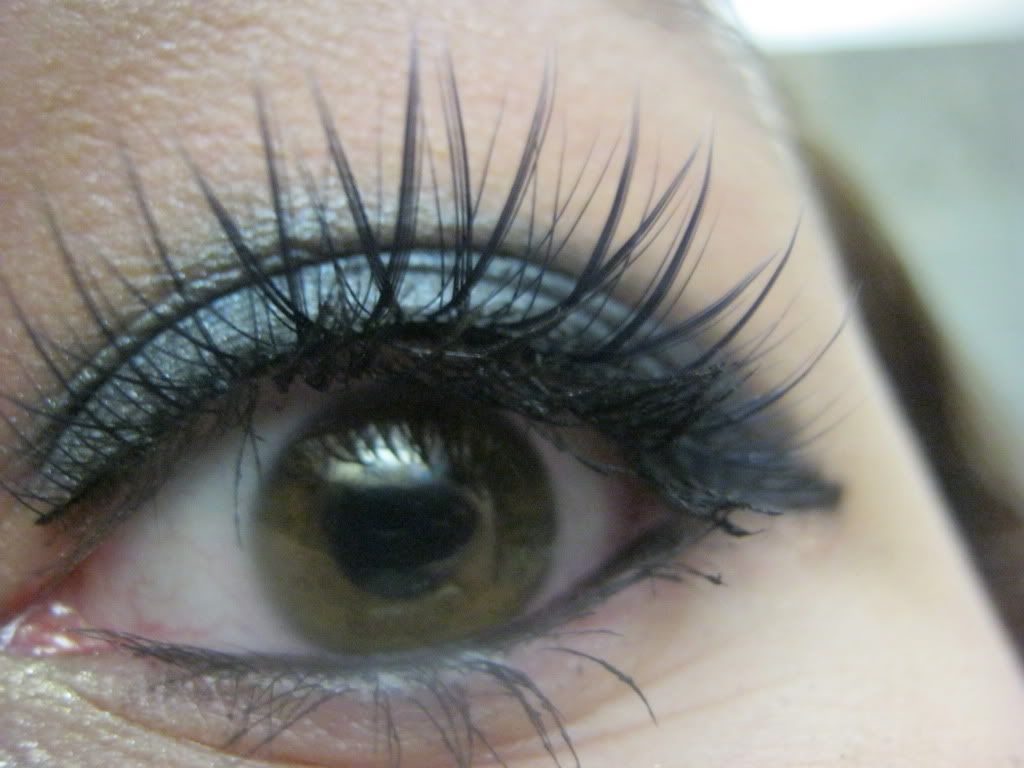 LIPS:
- Mac Bubble Tea Plushglass
And here I am with my glasses on. Most people are surprised to know that I actually wear my glasses a lot of the time, I just hate to take pictures with them. But I like this picture anyway :)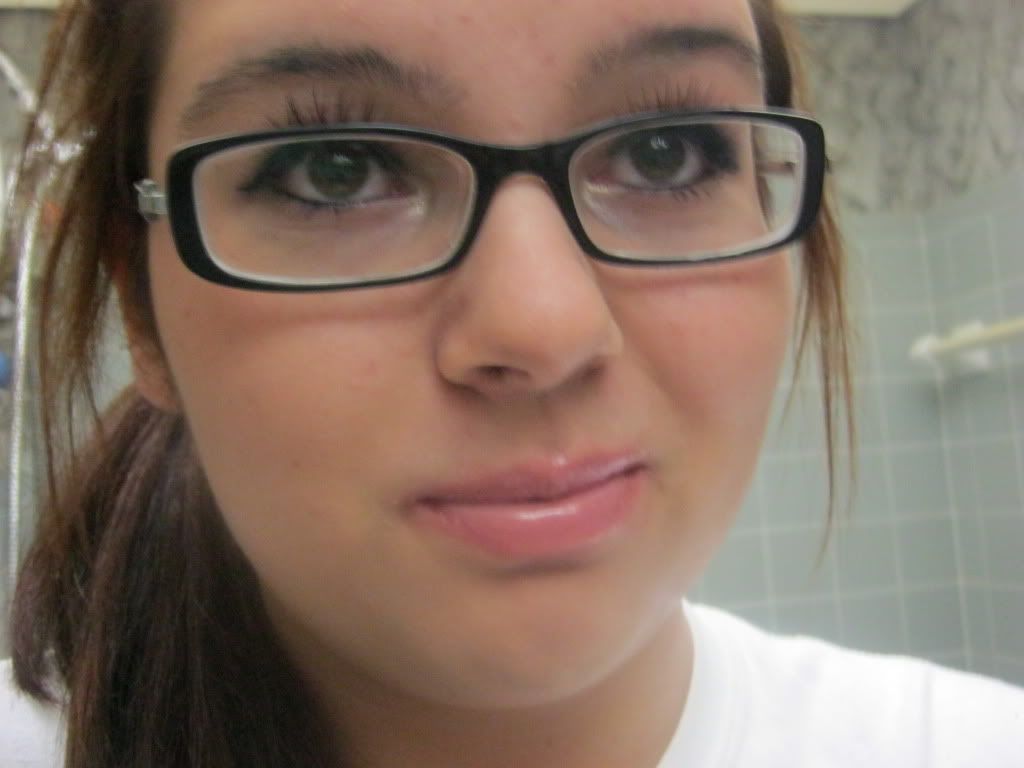 I'm going to go back to watching Duck Dynasty and eating food now :) That's what weekends are all about!